You are here
Cervical Screening
By Dr Caitriona Henchion, IFPA Medical Director, May 2001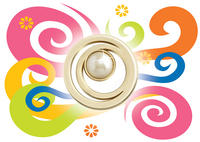 Cervical cancer has rarely been out of the headlines since the roll out of the national cervical cancer screening programme, CervicalCheck, last September.
Around 1,000 women are being screened every day nationwide, according to the most recent figures from CervicalCheck. The IFPA is playing it role in the initiative. Over 3,000 women have been screened at the IFPA's two clinics at Cathal Bruagh Street and Tallaght in the last eight months.
A dramatic increase in demand for smear tests was experienced by both clinics over the February-March period when the number of women presenting for smears doubled. IFPA clinics had been screening an average of around 285 women a month, but in February this figure rose to 442 and increased to 699 in March.
This surge in demand for smear tests seems to have been prompted by the massive media coverage of reality TV star Jade Goody's battle with cervical cancer, according to IFPA's Medical Director Dr Caitriona Henchion. The increase in attendance also coincided with the start of CervicalCheck's advertising campaign, she adds.
Demand was such that a queue of women seeking appointments for smear tests formed one Monday morning in February at the IFPA's clinic in Cathal Bruagh Street, she says.
The IFPA has been advocating for a national cervical cancer screening programme for over 15 years. Now with the roll out of CervicalCheck we are in a position to reduce cervical cancer rates in Ireland, says Dr Henchion.
In January the IFPA spearheaded the European Cervical Cancer Awareness week and over 10,000 "pearls of wisdom" badges were distributed during the week. Spreading the word about cervical cancer prevention was the theme of the week and the IFPA asked women who had been for a smear test to encourage others to do likewise.
Given the low level of understanding of cervical cancer the screening programme needs to be followed up with a school-based education programme, preferably at second level, says Dr Henchion.
Despite the advances made in screening services in the last year, the Government's decision to abandon the planned cervical cancer vaccination programme for 12-year-old girls means that we are missing a "golden opportunity" to cut death rates even further, she warns.
The HPV vaccination programme for Ireland was announced on 5th August 2008 and was withdrawn on 4th November 2008 following budget cutbacks. Presently, the vaccine is only available from some GPs and family planning clinics at a cost of between €390-€600.
The IFPA continues to advocate for a reinstatement of the full vaccination programme as well as a full catch up programme for girls aged 13-15.
Each year, 500,000 women worldwide are newly diagnosed with cervical cancer and 250,000 women will die, according to the World Health Organisation.
In Ireland, average annual figures indicate that 180 women are newly diagnosed with cervical cancer, over 800 women are diagnosed with precancerous lesions of the cervix and over 73 women die.
Deaths from cervical cancer are almost entirely preventable through the implementation of organised population-based screening programmes, vaccination and education programmes. The HPV vaccine is instrumental in the fight against cervical cancer because it is almost 100 per cent effective in preventing the two types of HPV viruses that cause 70 per cent of all cervical cancer cases, says Dr Henchion.
A report published by the European Cervical Cancer Association last month indicated that Ireland is falling well short of its European counterparts on cervical cancer vaccination.
The survey revealed that many European countries had free or subsidised vaccination programmes in place. The UK and parts of Spain, however, were alone in offering national school-based vaccination programmes.
The report raised concerns about the provision of the HPV vaccinations in clinics, which it said perpetuates health inequalities by missing the lower socio-economic groups and minorities that are known to be at higher risk of cervical cancer.
"This situation is inherently inequitable. Women from disadvantaged socio-economic groups already suffer disproportionately from cervical cancer for a variety of reasons. However, the lack of a national HPV immunisation programme will further widen this preventable health disparity," says Dr Henchion.
* Picture: Pearl of Wisdom, the international emblem of European Cervical Cancer Prevention Week, which runs every January.Find out more on cervical screening, HPV vaccination, European Cervical Cancer Prevention Week and the Pearl of Wisdom campaign here.